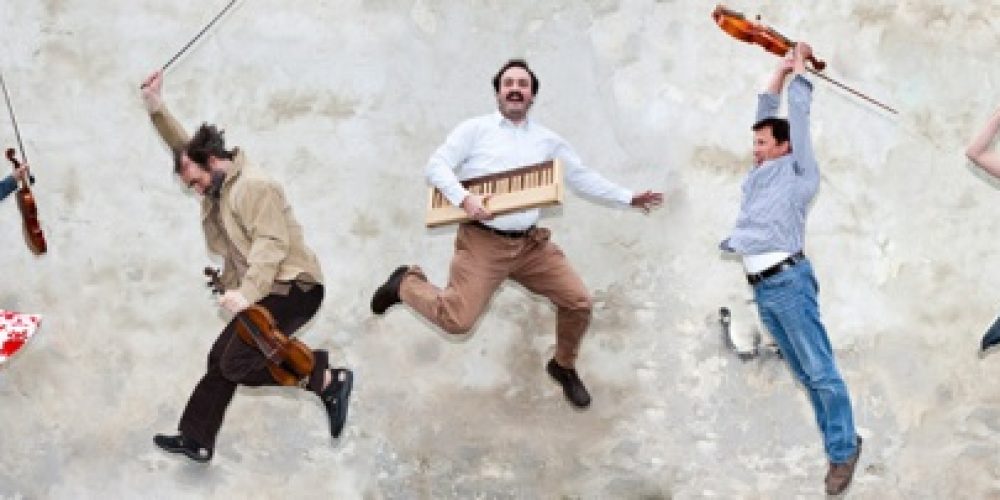 Solamente Naturali
Bio
The originality of this group is conveyed through a distinctive approach to the interpretation of the 17th and 18th century music, a chamber music journey influnenced by traditional Slovak, Balkan, oriental and jewish music.
The early music chamber ensemble Solamente Naturali was founded in 1995 by its artistic leader and concertmaster MiloŇ° Valent. To create a similar atmosphere Solamente Naturali uses period instruments, finds inspiration in historical documents and is united through passion, creativity and professionalism.
The ensemble has recorded many CDs, and some of the more recent recordings – Dance Collection from Uhrovec, Collection of Annae Szirmay Keczer, Thesaurus of Jewish Music, etc. – are based on manuscripts from the 16th to 19th century. These historical songs are often presented alongside contemporary folk tunes.
In concert, Solamente Naturali¬īs program Musica Globus is a kaleidoscope of music that maps a historical span of several centuries. The show explore Georg Philipp Telemann'Äôs three-month stay in upper Silesia, in the court of the Count of Promnitz, inspired a natural connection between the music composed for the court and the rustic folk tunes played 'Äúbelow the castle'ÄĚ. Jewish, Slavic, Balkan, and even Western melodies are skillfully woven into the extended version of this concert, which also includes sets packed with musical jokes, visual sleight-of-hand, and elaborate stage craft.
Solamente naturali often cooperates with foreign soloists and chamber ensembles, as well as with prestigious festivals 'Äď Vantaan Barokki Helsinki, Boston Music Festival, Larvik Narokk in Norway and much more. Until today the ensemble has recorded 18 CDs.
Band
pońćet ńćlenov sa l√≠Ň°i podńĺa toho-ktor√©ho hudobn√©ho projektu
Albums
Solamente Naturali & Iva Bittov√° 'Äď Vladim√≠r God√°r: Mater (Pavian Records / ECM New Series, 2006)
KeńŹ sa p√°ni ziŇ°li'Ķ Saltus Hungarici a Dionisio (Pavian Records, 2012)
Collection of Annae Szirmay-Keczer (Pavian Records, 2014)
Thesaurus of Jewish Music 16th-19th Century (Pavian Records, 2015)
Pastorella (Pavian Records, 2016)
Others
Awards:
Album Collection of Annae Szirmay-Keczer / Winner of the Radio_Head Awards 2014 – Best album in category 'Äď Classical Music
Album Thesaurus of Jewish Music 16th-19th Century / Winner of the Radio_Head Awards 2015 -Best album in category'Äď World music / Folk
Reviews/Quotes:
'ÄěVirtuoso multi-instrumentalism, freed from unnecessarily spectacular effects, presented with humility and respect towards the work, as well as the listener. This concert is a precious opportunity to hear the dulcimer in a classical context, played by virtuoso J√°n Rokyta, who also played a series of pipes and sang, rousing the audience to sustained applause 'Ķ The whole artistic expression resonates with instrumental color, stripping bare the historical patina to reveal the powerful emotions behind these songs and dances. It was especially for this performance that the artistic leader MiloŇ° Valent put together the strings peppered with rhythm instruments, to create an ensemble of a uniquely effective power and persuasion.'Äú
Stanislav Surov√Ĺ, music journalist, RuŇĺombersk√Ĺ hlas 8/2016
---