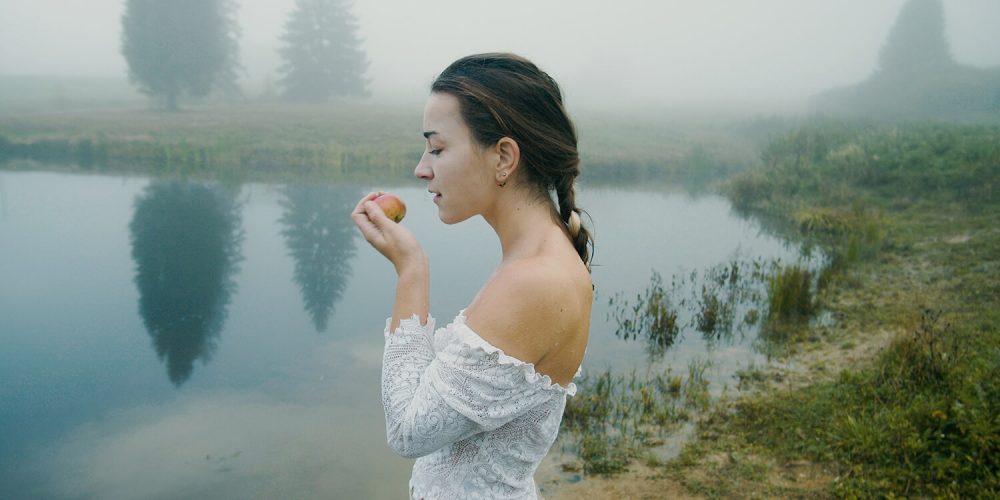 Eniesa
Bio
Music comes from the world of slovak fairy 'Äď Eniesa.
Eniesa, also known as San., is a musician who lives in Slovakia, but travels to other countries to explore new worlds which inspire her. Although she has been making music since childhood, only in the last 4 years she has really found her distinctive style. Her first two albums were made in Bratislava in collaboration with a musician Maok. Eniesa currently lives again in KoŇ°ice, where she was born, returning to her roots. Here she started a new band consisting of her longtime friends and musical colleagues, who already made an appearance on the album DomoRaj. These musicians, known under the name Le¬īMurs, shifted Eniesa'Äôs music into the spheres she had been long searching for. That'Äôs why she has been playing with them more often. At the moment, a new album is in the making, and it is being created in a KoŇ°ice studio Undergroove Records in a close collaboration with one of the 'ÄěLe¬īMurs'Äú, Pavol JeŇąo.
Band
Eniesa San. 'Äď lead vocal, guitar
Pavol JeŇąo 'Äď trumpet, bass guitar, keyboard, effects
Peter Tomko 'Äď guitar, viola de gamba, spacedrum
Tom√°Ň° BeneŇ° 'Äď percussion, drums
Albums
Eniesa – 333 To Nusein (Promo CD, 2013)
Melme Arya (Maok & Eniesa) – Na hladine (Zebra & Cloud, 2014)
Eniesa – DomoRaj (Zebra & Cloud, 2016)
Eniesa & Le¬īMurs – Meet Blue Animal (Zebra & Cloud, 2017)
Eniesa & PJ¬īs LAB – Jablko (Hevhetia, 2020)
Others
AWARDS
2014 'Äď First place 'Äď Demovnica on Radio FM (song V Pocitoch)
Review:
Eniesa & PJ'Äôs Lab 'Äď Jablko
"There is no doubt that Slovak world music and folk scene in Slovakia does not lack women artists of various generations in the past years. Jana Kirschner, Katar√≠na M√°lilkov√°, Zuzana MojŇĺiŇ°ov,√° Skyva, Miriam Kaiser, Zuzana Homolov√°, Katar√≠na KoŇ°ńćov√°, SoŇąa HorŇą√°kov√° – each of these names stands for a striking personality. Thanks to her new album Jablko (Apple) young singer and author Eniesa (Sandra Urbanńć√≠kov√°) can proudly take her place among them.
Jablko is a short album and hadn't it been for a three-year old bonus song, its length would rather correspond to an EP. However, already these few songs Рsome of them folk, others authorial Рare enough to identify another interesting and original personality.
The album Jablko is mostly based on contrasts and oppositions. The singer offers two parallel duos with men musicians. Her stable music partner is multiinstrumentalist Pavol JeŇąo. He, together with a small orchestra, adds the important background to her voice. At the same time, the producer of the album – FrantiŇ°ek ńĆern√Ĺ from a Czech band ńĆechomor is definitely equally important. The very beginning of their cooperation was actually the moment when FrantiŇ°ek asked her to be a part of his first solo album Franta. And, what is even more, his solo voice beautifully mingles with her feminine one. But it is not only the contrast of them being a man and a woman, but also about the opposite of youth and maturity, the Czech and Slovak languages (even though she masters singing also in Czech with grandiosity) folk and authorial element and also its seemingly simple songful character and ingenious arrangements. These all together creates a certain tension under the cover which lures to listen more and more. Jablko, however, is not only an album to listen to. It naturally bonds with the video, which happens to be a great follow-up and inseparable part of the project.'ÄĚ
Milan TesaŇô , WMCE Jury member, Radio Proglas (CZ)
---