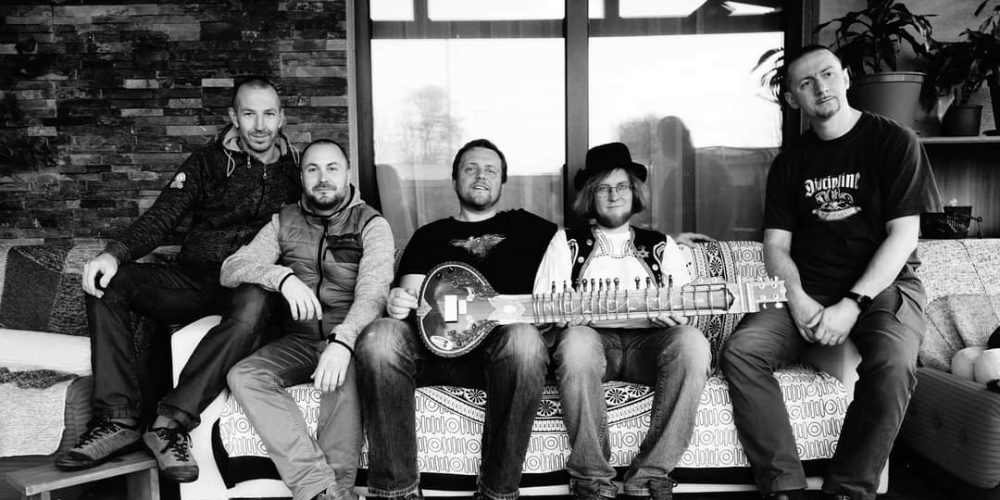 Capre
Bio
When playing live, they are predatory like pikes
Capre (carps) is a¬†Slovak band combining various music elements into an explosive mixture. The group started playing in 2005 in ҆ańĺa and each member has a¬†different musical background: the bass player and the drummer used to play hard music, metal and crust, the guitarist was into rock and jazz, the second guitarist grew up with punk and the multi-instrumentalist is a¬†songwriter, lyricist and composer who used to play in a¬†60'Äôs revival band. All the members are strongly influenced by traditional music from all over the world, especially from Asia, Australia and Africa. We can say that the style they play is world music or Ethno Fusion (which is also the name of their debut album). They combine natural sounds of ethnic musical instruments like Indian sitar, Turkish saz, Arabic oud, Australian didgeridoo or African djembe with the strong jazz-rock rhythmical part using electronic and ambient elements.
The band has successfully performed at a lot of festivals, in clubs or among the underground scene.¬† Apart from many local festivals (Atmosf√©ra, Colourfest, Drienok, Divadeln√° Nitra, Slovensk√© alternat√≠vne leto, World of Drums etc.), in 2016 they represented the Slovak ethno-scene at Czech Music Crossroads festival in Ostrava. Furthermore, the band members together with their friends organise local festivals in ҆ańĺa and its surroundings (Harvest Gathering, V√°Ňĺny baŇ°√°vel).
Their debut album is packed with original material of the members and spreads spiritual and ethno vibrations in its notes to the whole world. Currently they are preparing material for their second album.
Capre mix the music of all races and continents into an explosive mixture with no prejudices, which proves that music and dance is something we all share, no matter of which nationality or religion you are.
Band
DuŇ°an 'ÄěDuŇ°ky'Äú Martinńćek 'Äď didgeridoo, fujara, percussion
Marcel 'ÄěMani'Äú Koll√°r 'Äď drums, percussion
Zoran 'ÄěF√≥gel'Äú KońćiŇ° 'Äď bass guitar
Michal 'ÄěMiŇ°o'Äú Gebauer 'Äď guitar
Miloslav 'ÄěMiŇąo'Äú Koll√°r 'Äď flute, mandolin, violin, sitar, saz, keyboard
Albums
Ethno Fusion (2013, self-released)
Sir√©na (2019, self-release, s√≥lov√Ĺ album Miloslava Koll√°ra)
Others
---